FREQUENTLY ASKED QUESTIONS
What is Idyllwild known for?
How far is Idyllwild from major cities?
What is the weather like?
Are there medical facilities nearby?
Are there any festivals or cultural events?
Are there any grocery stores or pharmacies nearby?
Is it safe to hike alone in the area?
What kind of wildlife can I expect to see?
How many people can each cabin accommodate?
What amenities are included?
Is parking available?
Are pets allowed?
What is the minimum stay requirement?
What is your cancellation policy?
What are the check-in and check-out times?
Can I bring my own food and cook in the cabin?
What is Freewyld?
What does "Be Free Live Wyld" mean?
What is "Wyld Mode"?
How do I become a Wylder?
How did Freewyld start?
Do you plan on expanding to locations beyond Idyllwild?
No results found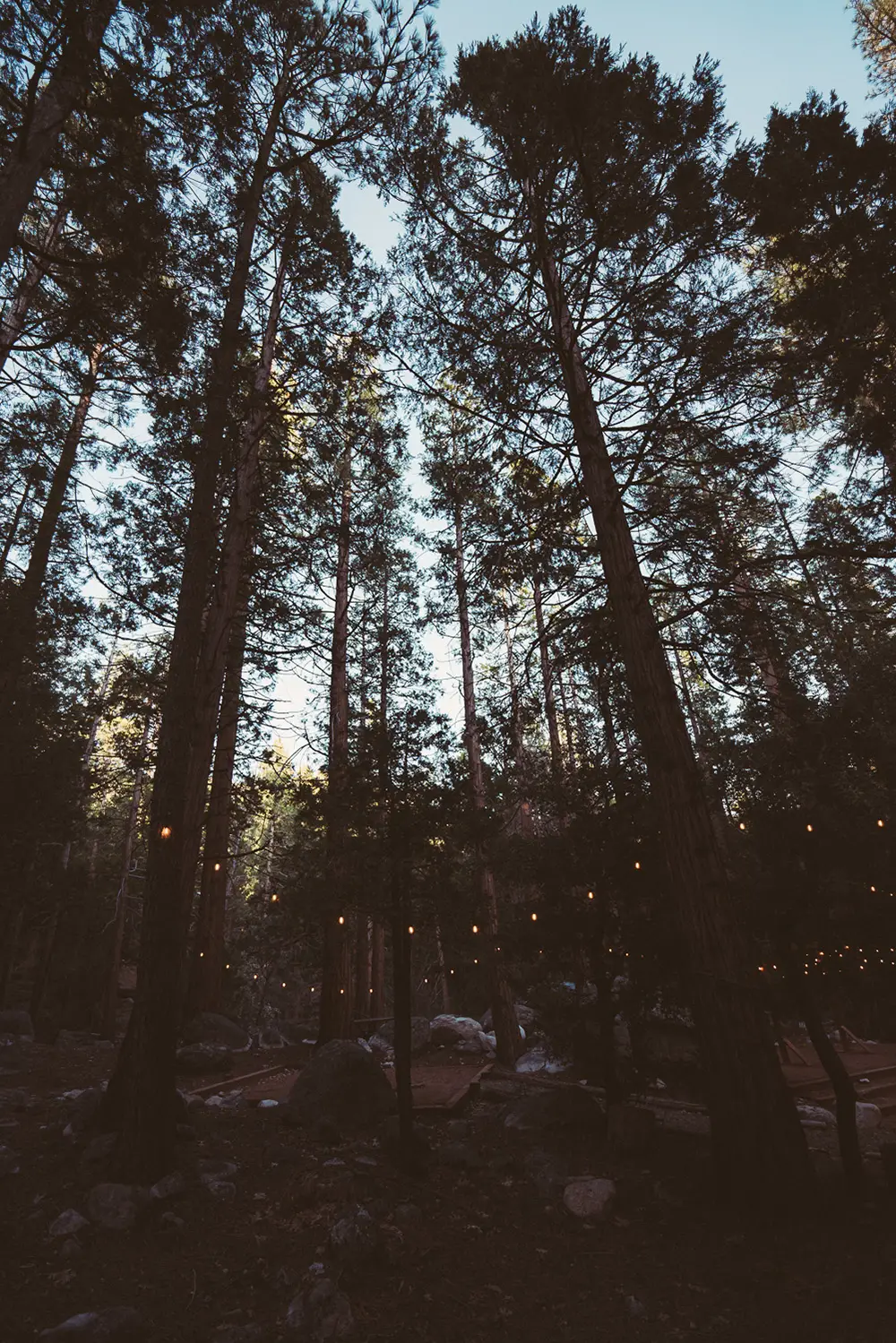 Idyllwild
Idyllwild is known for its stunning natural landscapes, including the San Jacinto Mountains. It's a hub for outdoor activities like hiking, rock climbing, and mountain biking. The town itself is filled with art galleries, local shops, and farm-to-table restaurants.
Idyllwild is approximately 2 hours from Los Angeles and San Diego, and about an hour from Palm Springs.
Idyllwild has a four-season climate, with hot summers and cold winters. Snowfall can occur in winter, making it a picturesque getaway.
There is a local health center in Idyllwild, but the nearest full-service hospital is about an hour away.
Yes, Idyllwild hosts various cultural events and festivals throughout the year, ranging from art fairs to music festivals.
Yes, there are a few grocery stores and a pharmacy within a short drive from our cabins.
While the trails are well-marked, it's always safer to hike with a partner. Some trails can be challenging, and the weather can change rapidly. If you do hike alone, make sure to let a trusted contact know when you leave, expect to be back, and your route and check in with them.
The area is rich in wildlife including deer, squirrels, and a variety of bird species. However, be cautious as bears and mountain lions also inhabit the area.
Property
Our cabins vary in size. Ursus can accommodate up to 8 people, Black Mountain is ideal for 2, Juniper holds up to 5, and Coulter Pine is perfect for a couple. Or, you can book out the whole village!
All cabins are equipped with essentials like towels, bed sheets, fast Wi-Fi, and a fully stocked kitchen. The cabins also each offer a hot tub.
Yes, free parking is available on the premises.
Sorry, pets are not allowed in the cabins.
Weekends require a 3-night minimum stay, weekdays require 2 nights, and holidays need a 4-night minimum stay.
We offer a full refund up to 5 days before your arrival. Please check our terms and conditions for more details.
Check-in is after 4:00 PM and check-out is by 10:00 AM. Feel free to reach out for more information or specific inquiries. We're here to make your stay as enjoyable as possible!
Absolutely! All cabins come with a fully-equipped kitchen for you to cook and store food.
Brand
Freewyld is a vacation rental brand focused on providing immersive experiences. Our properties are meticulously curated and designed to inspire moments that matter.
"Be Free" is about enjoying familiar comforts like Wi-Fi and streaming services, while "Live Wyld" encourages you to unplug and embrace the unexpected, offering unique experiences at each property.
When you switch to "Wyld Mode," you unlock a series of in-property experiences designed to connect you more deeply with your environment and those you are with.
Join our community here on our website to get special launch pricing, perks, and exclusive stories.
Freewyld was born after our founder, Eric, took a six-month road trip during the pandemic and realized the importance of meaningful experiences. The brand was built to help people create more of these moments.
While we are currently focused on creating amazing experiences in Idyllwild, we do have plans for future expansion. Join our mailing list to stay updated!